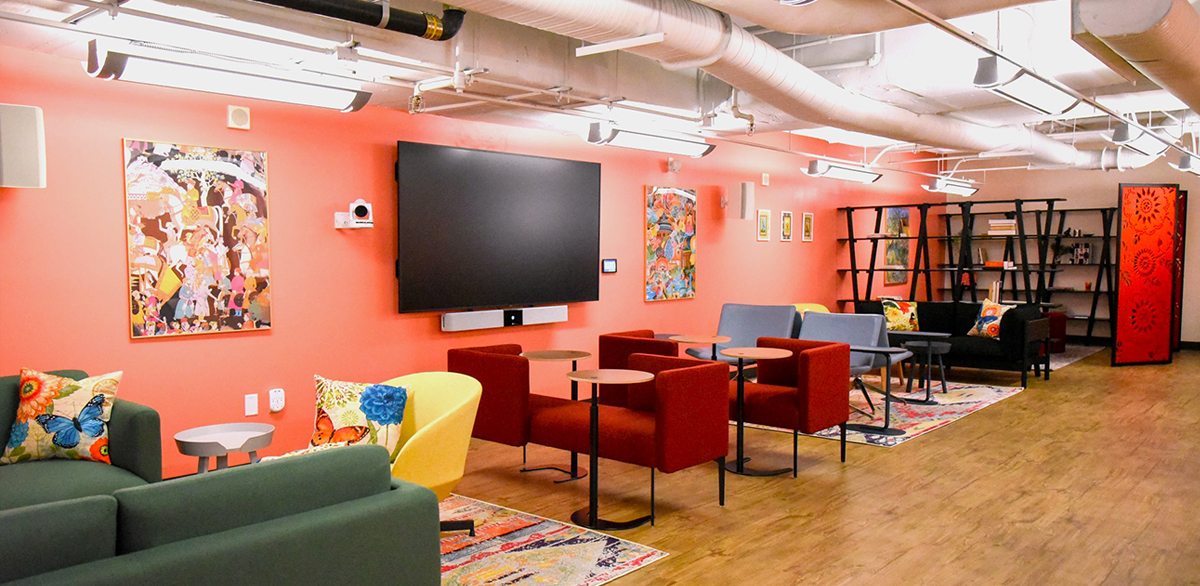 Asian American Student Center
Lower Level - Newcomb Hall
The Asian American Student Center (AASC) is committed to honoring and increasing awareness around the vibrant and complex cultures, histories, experiences, and issues of the Asian diaspora.  The AASC seeks to educate, engage, empower, and amplify the Asian American community through active participation, dialogue, and community-building. The center provides programs, services, and resources for students who identify as Asian/Asian American and educational opportunities for the entire campus.
Our programs aim to:
increase a sense of community and belonging 
Celebrate the rich cultures, histories, and traditions within the Asian experience  
raise awareness about issues and concerns impacting the Asian and Asian American community
Students use our space to:
Build Community
Hang out, study, work, and relax
Reserve the space for meetings and events
Hours of Operation
Monday - Friday | 10am - 9pm
Saturday 12pm - 5pm, Sunday 12pm - 9pm
Flyering Policy
Are you a student organization looking to share information regarding an upcoming event? Check out the FLYERING POLICY!