Transfer Support Directory
ONSP Transfer Support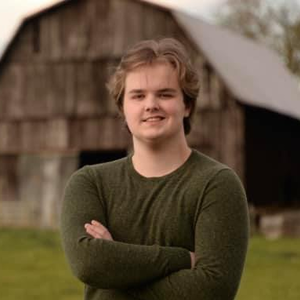 Samuel Amos
Transfer Transition Coach, Orientation & New Student Programs
he/him/his
Hello! My name is Sam and I am a Third-Year Politics major with a minor in Psych. I transferred from Southwest Community College in Fall of 2022. I am excited to start talking to new transfers and getting to know them personally. I am from Appalachia and absolutely love the outdoors. If we have a 1-on-1, then it's likely it will be in the sunlight somewhere on Grounds. My favorite hike is a trail back home called The Devil's Bathtub. If you want to talk about the outdoors, weird UVA culture, trivia of any kind, or just about politics at UVA, reach out!
For Transfer students, I serve as a resource on ... General support and advising for coming into UVA. If you have questions about socializing, UVA life, housing, academics, or general UVA acclimation then I am here to help!
Transfer Advisory Board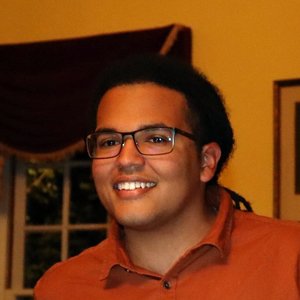 Alex Goris
Non-Traditional Student Chair, Transfer Advisory Board
he/him/his
My name is Alex Goris, I am 22 years old, and I currently live in Portsmouth, VA, though originally I am from New York City (Queens). I graduated from Landstown High School in 2018, but I didn't know what I wanted to do after that so I took some time off of school. A few months later, I applied for a job at Newport News Shipbuilding as a Radiological Control Technician. There I mainly worked on aircraft carriers nuclear systems alongside other contractors and navy personnel. I worked at the shipyard for three years, and managed to work my way toward an associates degree in science. I left the shipyard in February of 2022 and transferred to UVA in the Fall of 2022. I am currently a 4th Year Chemistry Major and Pre-Med student going into the Fall 2023 semester. When I have the time I enjoy videogames, drawing, hiking, kayaking, and generally being out in nature.
For Transfer students, I serve as a resource on ... Getting accustomed to the culture and rhythm of UVA and college/university life in general. I know it can be challenging transitioning back into rigamarole of classes and the social minutiae of college, so I am here to help with that transition in any way that I can.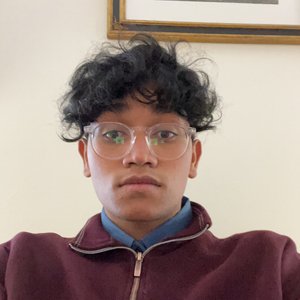 Omsaiprakeerthi Mavuloor
Academic Chair, Transfer Advisory Board
he/him/his
I'm a fourth year Biochem major who has transferred from Virginia Tech. I'm a premed who had to accustom to the social and academic life at UVA. I spend my time at UVA, attending classes, researching, TAing, and enjoying my final year at UVA. I'm here to help a Hoo anytime!
For Transfer students, I serve as a resource on ... academic and peer advising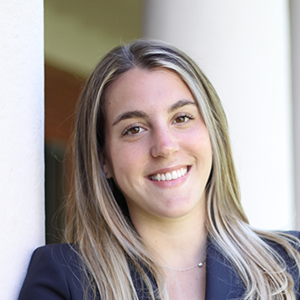 Ashley Telesca
Marketing Chair, Transfer Advisory Board
she/her/hers
Hello! My name is Ashley Telesca and I am the marketing chair of the Transfer Advisory Board (TAB). I am currently a third-year at UVA, but I transferred into UVA in the fall of my second year from Southern Methodist University (SMU). I will be applying to the media studies major with a minor in general business. Besides TAB, I am involved in the Phi Chi Theta business fraternity, the Delta Delta Delta sorority, and Earth Cups @ UVA. I love being outside, my favorite music genre is country, and I have a twin brother who also goes to UVA! Please don't hesitate to reach out with any questions or if you just want to chat. Welcome to UVA!
For Transfer students, I serve as a resource on ... Meeting new people and getting involved in the community
University Transfer Support Team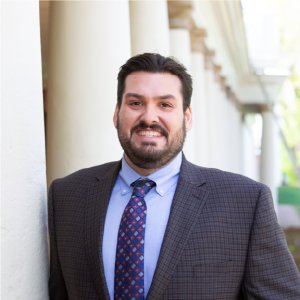 John Cheney
Interim Chief of Staff
he/him/his
Hi everyone! My name is John Cheney and I am the Chief off Staff to our Vice President and Dean of Students in Student Affairs. I work most closely with Transfer Student Support, some of our student leadership programs including MLI and L2K. I am originally from Chicago, IL and am happy to talk about all the best food and museums in the Chicagoland area! I graduated from Northern Illinois University in 2013 with a B.S.ed. in Art Education and a B.F.A in Printmaking and completed my M.S. in Student Affairs in Higher Education at Miami University in 2016. My favorite things about living in Charlottesville are exploring local restaurants, enjoying kayaking on the Rivanna River, taking advantage of all of the special events and festivals that are hosted in this town each year.
For Transfer students, I serve as a resource on ... The University, Student Engagement, general student resources, the best restaurants in Charlottesville
Alex Winkowski
Assistant Director, Multicultural Student Services
they/them
Alex (they/them) joined the Multicultural Student Services team as a Program Coordinator in 2019 and was promoted to Assistant Director in 2021. Prior to joining the Multicultural Student Services team, Alex earned their Master of Arts in Higher Education and Student Affairs at The Ohio State University. During their time at Ohio State, Alex served as a Graduate Associate for Social Justice Engagement in the Multicultural Center, as well as a Graduate Advisor in Sorority & Fraternity Life. Alex graduated from The College of William and Mary in 2017, where they received degrees in Public Policy and Environmental Science. Alex loves spending time outdoors and enjoying nature. Be sure to ask them about their three guinea pigs: Charlie, Gigi, and Brandi. Alex is responsible for the development and administration of LGBTQ-related programs and services and manages all aspects of the LGBTQ Center, with emphases on providing resources, support, and programming for LGBTQ students and student organizations.
For Transfer students, I serve as a resource on ... LGBTQ+ Support; Connection to Academic, Mental Health, and Financial Resources; Opportunities to Dialogue across Difference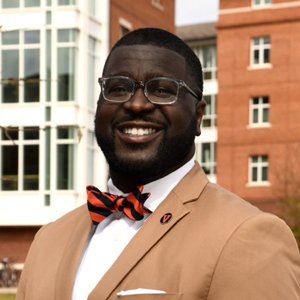 Demarcus Merritt Sr.
Assistant Dean of Students, Housing & Residence Life
he/him/his
My name is Demarcus Merritt, Sr. joined UVA's Housing & Residence Life in January 2022 as an Assistant Dean of Students. I'm also a Co-Advisor for UVA's Second Year Council. I work most closely with new transfer students living on grounds with us but look forward to connecting with each of you! I work with a team that provides direct supervision and development to full-time professionals at the Residence Life Coordinator role and indirect support to the resident staff program; which comprises over 300 SR and RA student staff. His primary role is overseeing the design, implementation, and assessment for the Connect2Grounds Residential Program, which is designed specifically for rising second-year students to support and enhance the student experience. I love spending time with my partner and our two little Black boys of joy! I am a proud HBCU alum, having obtained a Master of Science in Sport Management (2007) and a Bachelor of Science in Health & Physical Education from Virginia State University. I am a member of Kappa Alpha Psi Fraternity, Incorporated and was a previous fourth year doctoral student with the University of North Carolina Greensboro's Educational Studies (Higher Education) program. Some UVA / Charlottesville faves are eating on the lawn on a fall or spring day when there is perfect weather, enjoying Carpe Donuts (a MUST have), enjoying the various eateries and sporting events the city has to offer.
For Transfer students, I serve as a resource on ... living on Grounds, connecting to Grounds, and being a part of the HRL Connect2Grounds program.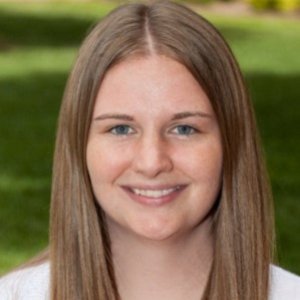 Leah Blue
Transfer Advocate, Enrollment Services
she/her/hers
Greetings! My name is Leah Blue and I work within Enrollment Services as the Transfer Advocate. I work most closely with prospective and current transfer students from Piedmont Virginia Community College (PVCC) to understand and support the community college transfer experience and needs. I grew up in Southwest Virginia and was the first in my family to go to college. I completed an associate of applied science degree prior to transferring to a large four-year public institution. I completed my undergraduate degree in 2011 with a B.S. in Human Serivces and my M.A. in Interdisciplinary Studies with a focus in Higher Education Administration in 2014. Although I am an introvert I do not like to stay home much. I appreciate that the Charlottesville area offers endless possibilities for events and access to many different places, and for the most part my family doesn't mind me dragging them along, too.
For Transfer students, I serve as a resource on ... General Transfer Guidance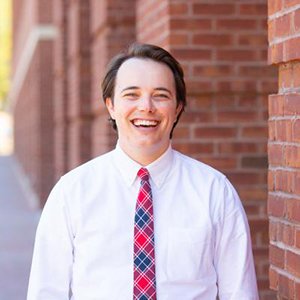 Hunter Finch
Senior Assistant Director, Career Center
he/him/his
Hi all! My name is Hunter Finch and I have been a Career Counselor here at UVA for 6 years. I was born and raised in Los Angeles, CA and still love the Dodgers and Lakers to this day <3 I then went to the University of Kansas for both undergrad (Sociology with an Art History minor - 2013) and grad (Master's of Higher Education - 2017). I am a Jayhawk through and through, rock chalk! I love chatting about majors, careers, good food here in Charlottesville, etc. My wife is a former Hoo, so I have married into the Hoo family! Let's chat!
For Transfer students, I serve as a resource on ... all things career! I am happy to chat about how your major may or may not connect to future career paths, finding internship/part-time job experience, as well as exploring what career paths might be a good fit for you after graduation. If you are thinking, "what should I do with my life?" let's chat!
Ellen Graves
Special Projects Manager, Contemplative Sciences Center
she/her/hers
Hi y'all! I am the Research and Special Projects Manager for the Contemplative Sciences Center. Currently, I design programs and opportunities for students to connect with wellbeing across all aspects of their lives. I mentor students to help them make sense of their college experience and explore the role of purpose in their life. As a Charlottesville native and a second generation Hoo, I have deep love for Bodo's, Christian's Pizza, C'Ville Weekly, and WTJU. I have a master's in education from UVA's School of Education and Human Development ('19) and a bachelor's of arts in psychology from Warren Wilson College in Asheville, NC. My partner and I live nearby with our cats, Shrimpy and Squid, who both give high fives.
For Transfer students, I serve as a resource on ... wellbeing across all aspects of life, navigating UVA systems, making sense and finding focus of college experience, perfecting your Bodo's order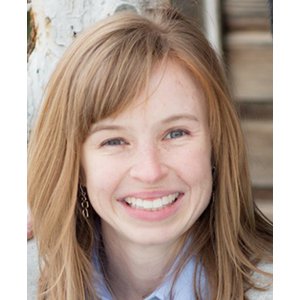 Christy Rotman
College Life Skills Coach, College of Arts & Sciences
she/her/hers
For Transfer students, I serve as a resource on ... As the College Life Skills Coach, I support students in the College of Arts & Sciences with anything related to their academics and making the most of their time here at UVA. I enjoy meeting with students one-on-one to discuss topics like time management, study strategies, transitioning to UVA, making connections on grounds and more. I take a coaching approach where I spend a lot of time listening and asking questions. Together, we will explore your goals/interests/needs, identify barriers that may exist, and brainstorm creative strategies/solutions, as well as additional resources for support. I hope that you will find a meeting with me or a workshop you attend to be encouraging, practical and helpful. If you would like to know more or would like to set up a time to chat, please feel free to email me.
For Transfer students, I serve as a resource on ... study strategies, time management and procrastination, navigating the university, goal setting, and more!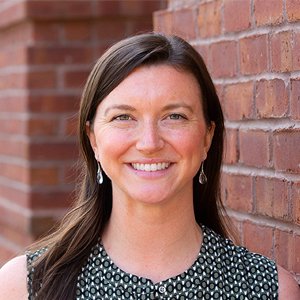 Amanda Warren
Assistant Director, Office of Health Promotion
she/her/hers
Hello! My name is Amanda Warren and I work in the Office of Health Promotion as part of the Department of Student Health and Wellness. I work very closely with the Peer Health Educators (PHE) and other signature outreach and prevention programs that have to do with well-being topics. I graduated from SUNY Cortland with a BSED in Health Education and earned my MS in Health Education from Ithaca College. Fun fact: I transferred colleges between my first and second year of undergraduate studies, so there's a special place in my heart for supporting the transfer student experience. I'm originally from upstate NY, so I LOVE the weather in Virginia (especially in the "winter"), and also enjoy hiking, biking, kayaking, and exploring all of the beautiful parks in the area.
For Transfer students, I serve as a resource on ... well-being programming, support resources, and outreach opportunities in Student Health and Wellness.