From
Vice President Robyn S. Hadley, Student Affairs
Dear Students: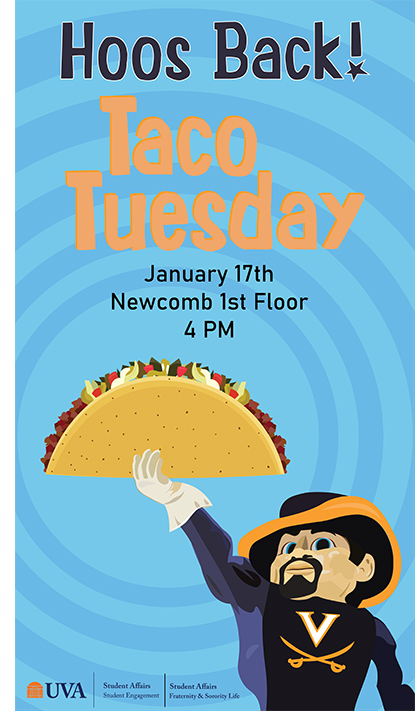 Welcome back from what I hope was a relaxing and rejuvenating break. Turning the calendar to January is always a chance to start anew and look ahead to fresh possibilities. Whether you will be graduating this year or you have just started at UVA, a new semester is a good time for imagining the future and setting new aspirations for the coming year.
Wherever you are in your UVA journey – arriving as a new transfer or graduate student, pondering your major options, still getting used to college life, progressing in your graduate studies, or planning to walk the Lawn in four months – each of you brings special qualities to our community. And I imagine some of you may still be debating whether you will return this semester after the tragic events of November or thinking what things will be like on Grounds when you do. 
Each of us has been impacted in different ways by these events. It's important to acknowledge that the related emotions and stages of grief and healing are different for everyone. I keep coming back to President Ryan's remarks from the memorial service: ". . . They would want you when you are ready to dance and love and sing once again and to do so not because you have forgotten them. Devin, Lavel and D'Sean will never be forgotten. Dance and sing and love again when you are ready because you remember them and the light that they shared with all of us. . ."
As we come back together for a new start, please lean into this community for support and connection. Remember, many resources are available to anyone who needs them. And by connecting with others, when you're ready, you may find pathways to growth. Please be on the lookout for events to reconnect with classmates and friends, including Taco Tuesday on Jan. 17 at 4 p.m.: food, fellowship and fun in Newcomb Hall before classes start on Wednesday.
Fellow Wahoos, please continue to cultivate patience and kindness with one another and toward yourself. We are truly UVA Strong when we watch out for one another.  
Best wishes to each of you as 2023 begins. Please call on us in Student Affairs if you need help. We are here to help you succeed.
Regards,
Robyn S. Hadley
Vice President and Dean of Students
Chief Student Affairs Officer